Tokyo is a very unique place with a very rich history intermingled with the modernity of the city.  It's a very urban place but, as inspired by the culture, you'll find these beautiful quiet spaces where you can find peace.  Some are temples, some are gardens.
Wooden Temple Gate at the heart of Tokyo.  Being in the space does exactly what you'd expect it to do: make you forget the noise of everyday life.
The Meiji Dori Temple is so majestic, also another oasis in the heart of very busy Tokyo.  The minute you enter this space, it's hard to believe that 13 million people are just outside the doors of this place packed in a mere 840 square mile area.
I believe those are Sake barrels given as gifts.
| | |
| --- | --- |
| There're always these beautiful water sources to wash up and freshen up — to enter the shrines and temples all clean. | These are blessings, spiritual messages, and even wishes and prayers left here by visitors of the temple. |
We were lucky to witness a stunning wedding processional.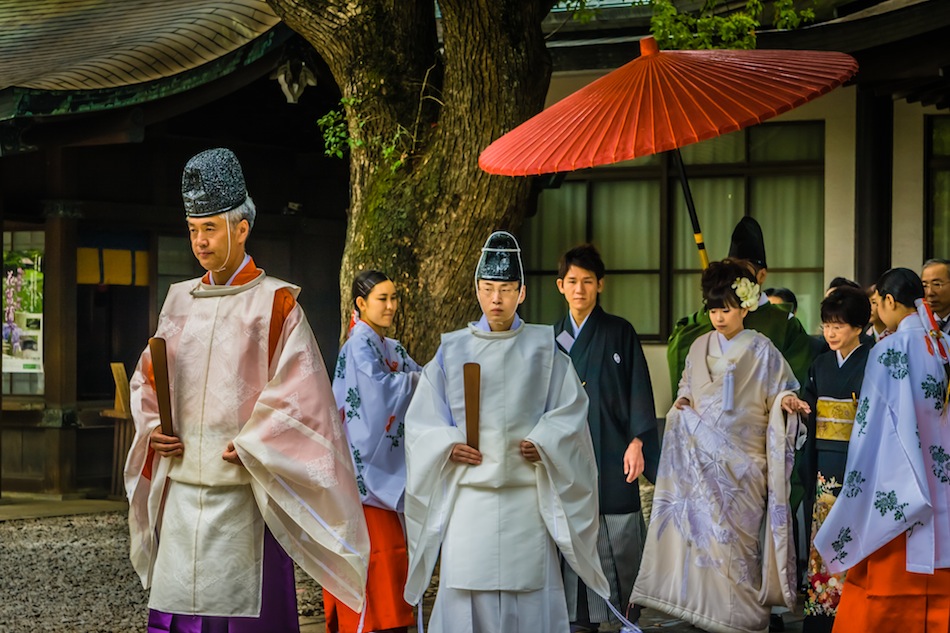 And then there was Asakusa Temple — which is my favorite.  It too has its very famous water fountain in the center where people stop by to clean up but also to freshen up especially on a hot and humid July day.