This is my final post of the 'Remembering Japan' Series.  Just on a hill located in the southern part of Kyoto lies a most memorable temple, the Fushimi Inari Taisha Shrine, or the temple of 1000 gates.  Designated by the UNESCO as a World Heritage site, this very unique and special place is not to be missed if you happen to visit Kyoto.  As you walk from the station up the hill to where the Temple sits, you notice many of the people living in the surrounding areas live lives that are closely tied to the temple.  They're either monks, or people who work the grounds of the temple, or a small support system for the tourism created by this place.  It is said that during the Japanese New Year and over a period of 3 days, around 2.5 Million worshipers come to visit.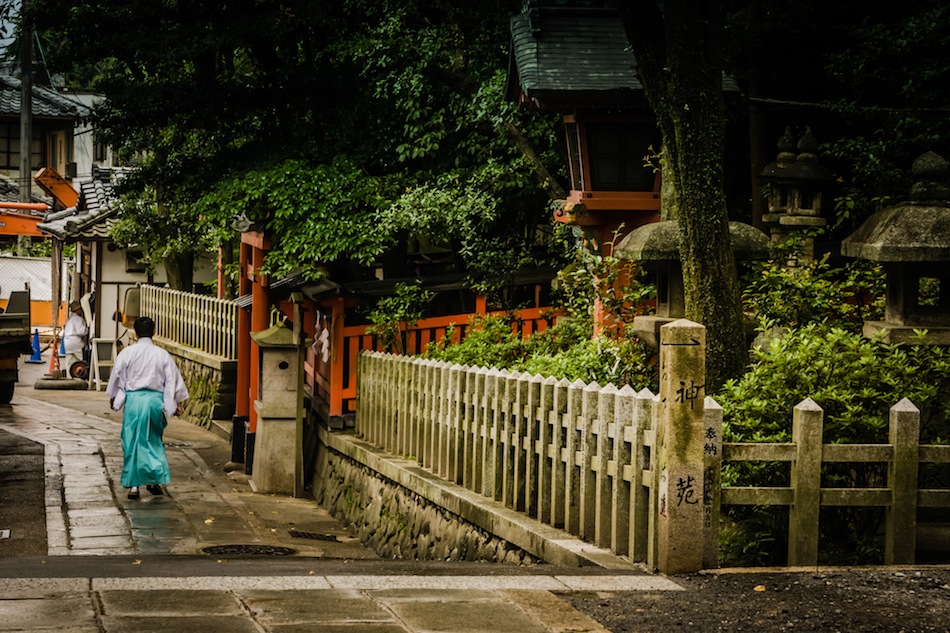 As you enter the grounds, you can spot the status of a messenger fox, typical of Inari Shrines.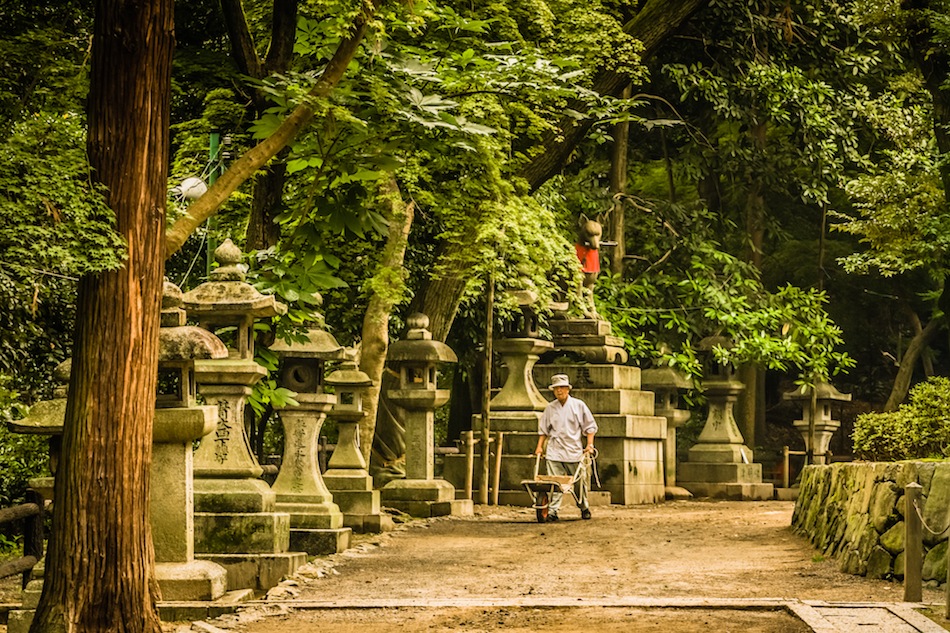 As soon as you approach the pathways covered by gates constructed in a tightly spaced formation, you can't help but realize the unique feel of the place.  It's unlike anything I've ever seen or experienced.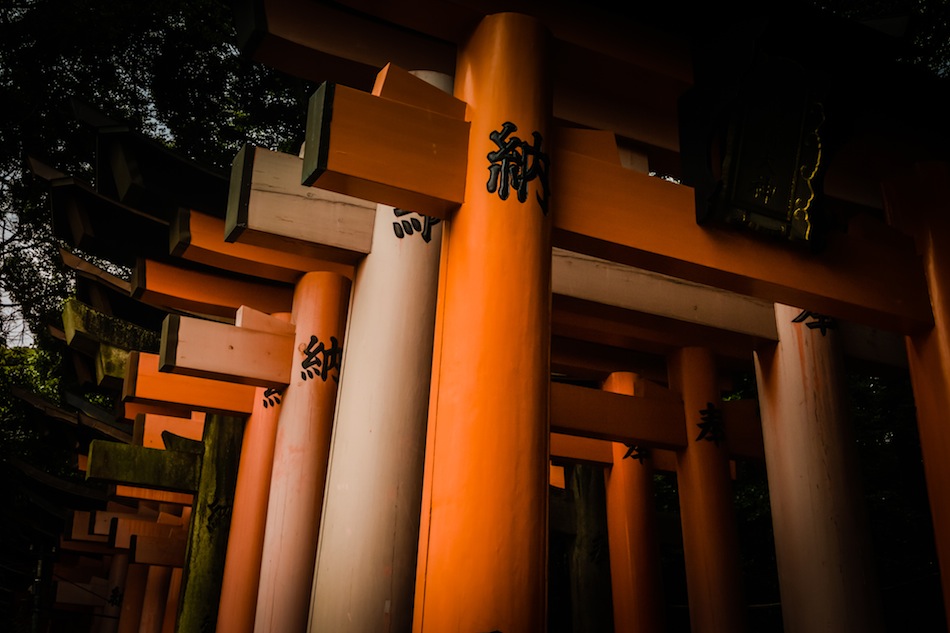 The place is intended for taking long walks for spiritual meditation.  Each gate has words of wisdom to inspire thought and introspection.  You can go for hours walking through paths covered with these amazing gates.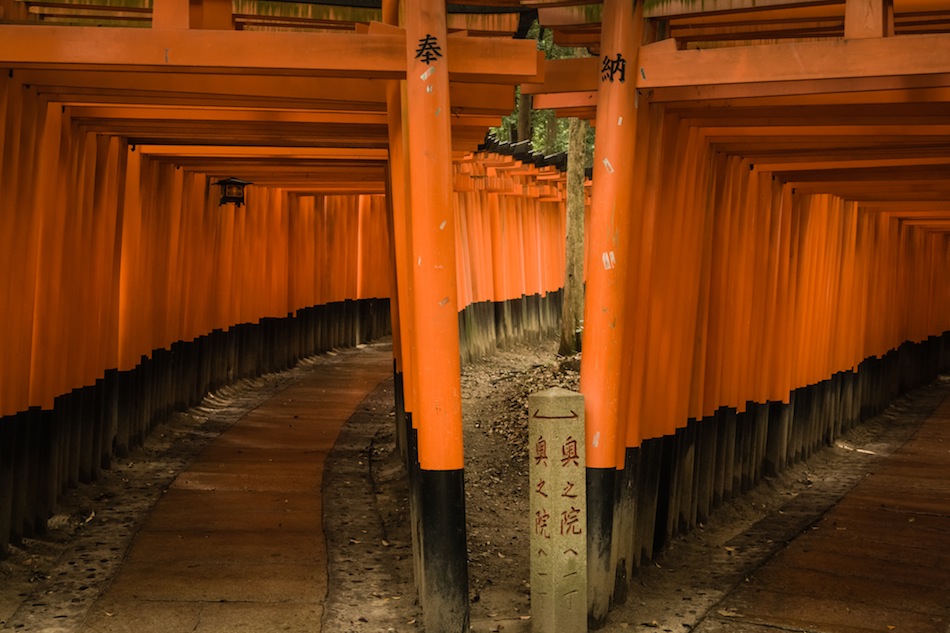 At different junctures the pathways open up onto private worship areas.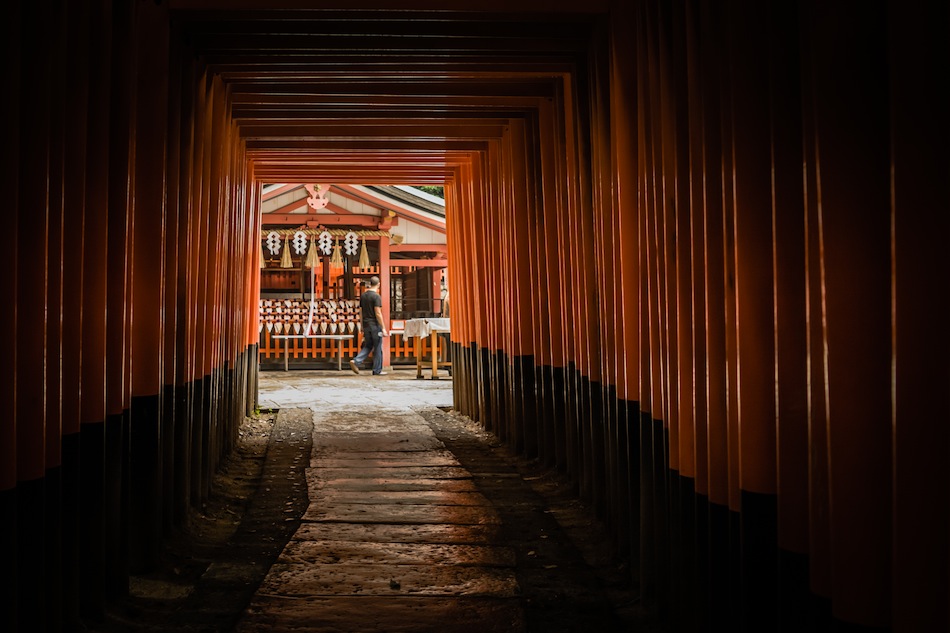 My favorite pathway opened up onto this space with a lake that is so serene you can hear yourself breathe.  If this doesn't inspire you to be contemplative, what does!