My girl Sabrina and I planned this wonderful and much needed weekend in Sonoma.  Last week, we desperately counted down the days until the minute we could go away for a weekend of food, wine, sun, and relaxation.  And that, precisely, is what we got! We left on Saturday AM and made our way to Oxbow Market in Napa for some lunch.  Since we're both married to guys who don't eat oysters, that's exactly what we had for lunch.  Hello, Hog Island! Seafood stew, oysters, and a Rose.
After that big meal, we needed to get caffeinated. We found Ritual coffee, right in the market! Latte for Sabrina, cappuccino for me.
Of course we need something sweet to go with that coffee… Kara's Cupcakes.  Fleur-de-sel is my favorite.
A little walk around the back of the market….aaah that blue sky is priceless.
Now we're ready for some wine tasting at Del Dotto.   We got a bit of tasting in, toured the cellar, and walked away with a few bottles.
Later that night, we made it to Morimoto for dinner.  Morimoto is an amazing Japanese restaurant right in downtown Napa.  This place is fantastic: great energy, wonderful service and the food is to die for.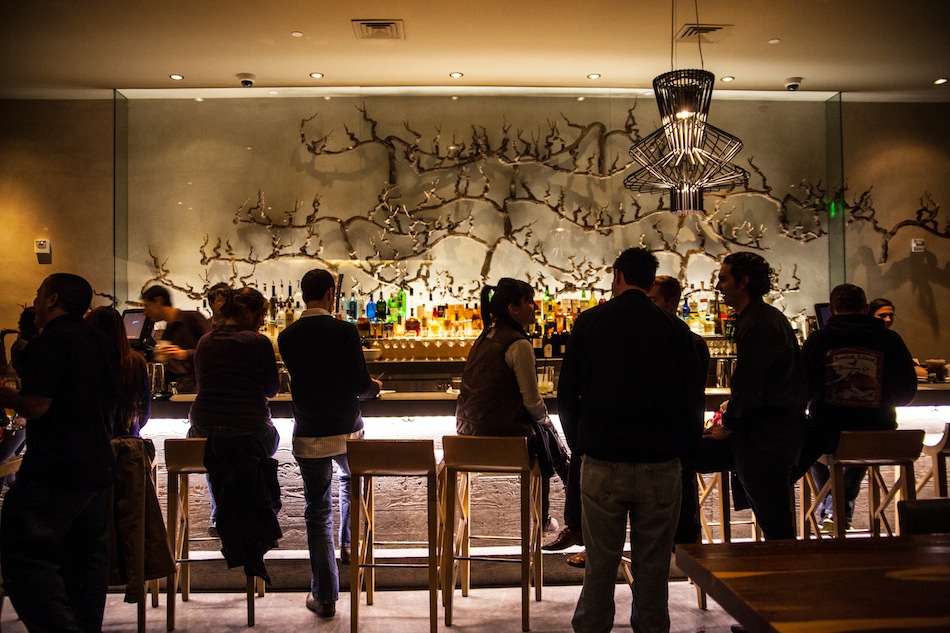 The menu by itself  was an adventure.  Saying the least, there were too many things to order and choosing was hard.  Sabrina, excited and overwhelmed, looked so small behind the menu!
Here are a few of my favorite things.  The hamachi tacos.
Yellowtail pastrami.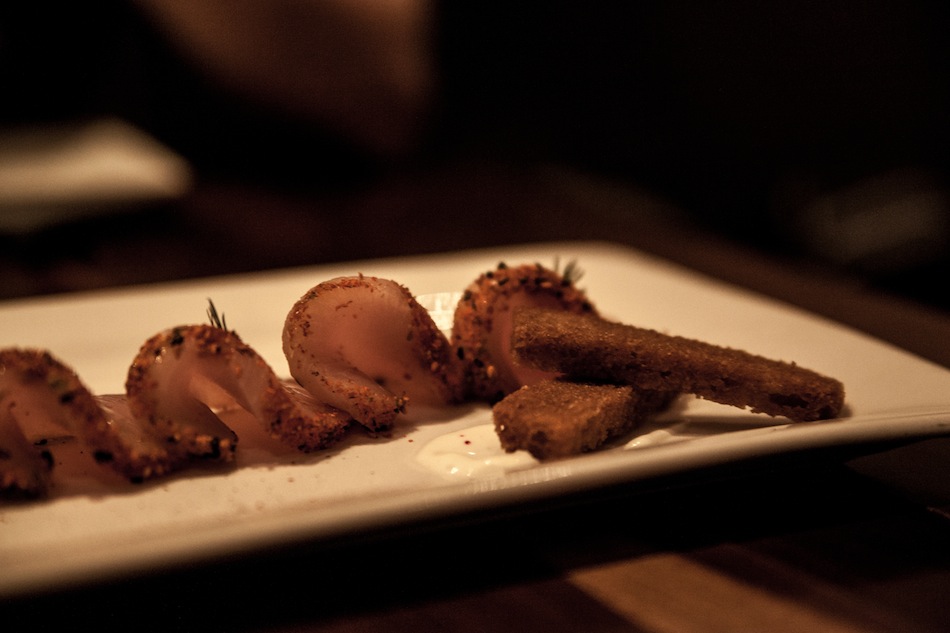 Duck duck goose, duck confit fried rice with frozen foie gras.
The table next to us was celebrating a birthday with avocado cake.  I need to go back for dessert but need to have less appetizers and main courses so I can have room for dessert.
On Sunday, after a massage at noon, we went for lunch to El Dorado Kitchen.  This butternut squash soup with pumpkin seeds was the highlight of my lunch!
Our drive home was a beautiful finale to this amazing weekend… I think I need to make weekends like this a habit.